death is a process
My very good friend Terra used to read
Osho's
Book of Secrets and send me text messages of bits of wisdom she found in there..
"Whenever you inhale, it is life, and whenever you exhale, it is death. The first thing a child does is to inhale. A child cannot exhale. The first thing is inhalation. He cannot exhale, because there is no air within his chest; he has to inhale. The first act is inhalation. And the old man, while dying, will do the last act, which will be exhalation. Dying, you cannot inhale - or can you? When you are dying, you cannot inhale. The last act cannot be inhalation; the last act will be exhalation. The first act is inhalation and the last is exhalation. Inhalation is birth and exhalation is death. But every moment you are doing both - inhaling, exhaling. Inhalation is life, exhalation is death.
You may not have observed, but try to observe it. Whenever you exhale, you are more at peace. Exhale deeply and you will feel a certain peace within. Whenever you inhale, you become intense, you become tense. The very intensity of inhalation creates a tension. And the normal, ordinary emphasis is always on inhalation. If I tell you to take deep breaths, you will always start with inhalation.
Really, we are afraid of exhaling. That's why breathing has become shallow. You never exhale, you go on inhaling. Only the body goes on exhaling, because the body cannot exist with inhalation alone. It needs both: life and death.
Try one experiment. The whole day, whenever you remember, exhale deeply and don't inhale. Allow the body to inhale; you simply exhale deeply. And you will feel a deep peace, because death is peace, death is silence."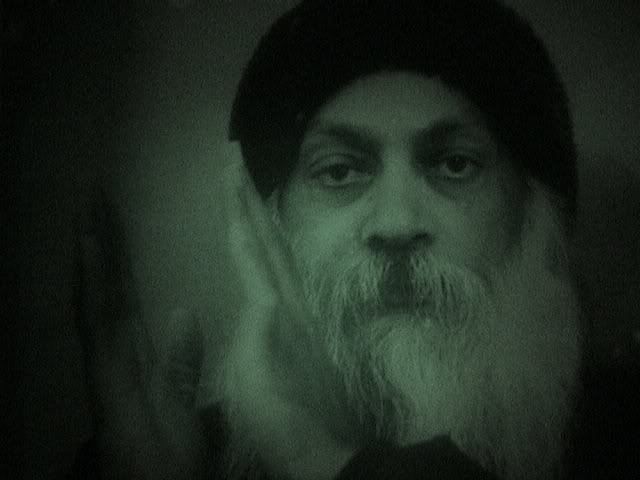 If you are really alive you will not fear death.
PS: I just boarded a plane bound for Estonia. Wish me luck! My posts for the next couple months will be made from a few different countries..